You might be new to high fidelity home audio and looking for a great first turntable, an experienced music listener wanting an impactful upgrade, or wanting to add digital streaming and network audio technologies to your existing system. We offer not only award winning products at many price levels, but also the technical support and responsive after sales service so you can keep enjoying your music. Auditions are typically 90-120 mins and are conducted in a non-pressure manner.
May 17th 2018 - Exciting New Products 1
Simaudio's 390 Preamp/DAC/Streamer covers what you need to play music in today's environment. Add Simaudio's excellent 330A 120 watt stereo power amp for a complete two box system with MM/MC phonostage, unbalanced and balanced analog inputs, all the usual audio digital inputs including AES/EBU balanced, HDMI video digital I/O, dual ethernet and Bluetooth. Streaming services include Tidal with Tidal Masters support, Deezer with Deezer Hi-Fi support, Qobuz with Qobuz Sublime support and Tune-In Internet radio.
MQA, ROON ready and Multi-room synchronized playback is engineered in and will be activated with firmware update once the partner certification process is completed. Dual Wi-Fi antennas are provided for a stronger wireless connnection and you can even stream vinyl replay from one room to another.
Combining the Simaudio 390 with a pair of 400M fully balanced 400 watt mono power amps (operating in class A to 10 watts and putting out 750 watts into 2Ω) offers a supremely refined and powerful system to play all your music sources for less than $15,000.
With such a strong feature set and Simaudio sound quality at a very attractive price, preordering the new Simaudio 390 is highly recommended (delivery time is currently 60 days) as Simaudio will be busy supplying the larger European and Asia markets.

February 17th 2018 - Presidents' Day Week
Demo speaker clearance - up to 30% off - one week only
includes Wharfedale, Spendor, KEF, Wilson Benesch, Quad, REGA, TBI and Ruark
October 13th 2017 - Kemela receives HUGO 2
Chord are now shipping the latest version of this iconic transportable DAC/Headphone amp. Demand is very high.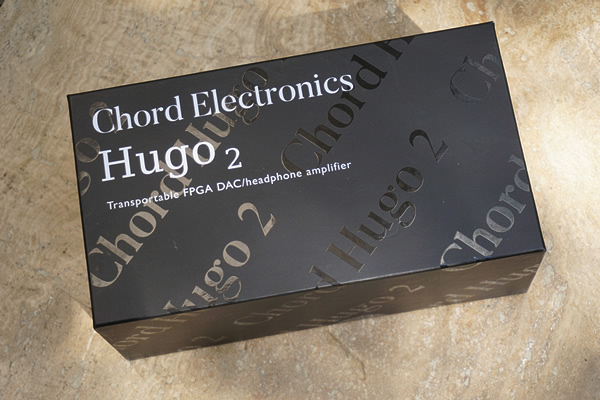 More details

August 6th 2017 - Streaming and Network Audio
Melco Audio have now scaled-up production of the new N1A and N1Z mk2 models and they are now available. Only a few mk1 models are left at a generous discount.
kemela was an early Melco supporter and we have a lot of experience with this product line.
Updated Streaming and Network Audio examples page.
July 25th 2017 - Primare A/V components Summer Promotion
Primare's SP33 4KVM Audiophile balanced A/V processor and SP23 4KVM Integrated A/V amplifier are available for a limited time at special pricing. They have been reduced from $5,995 to $3,295 and $3,495 respectively. The SP33 and 150 watt x 7 channel A30.7 power amplifier is also available for a very special combo price of $9,490 $5,995.

Primare embraces the concept of upgradeability and the 4K UHD video module in these units is also available for previous models to bring them up to 4K TV standard. Primare maintains a presence in the home theater market with third and forth generation principal components fousing on excellent sound quality and A/V performance to their 2-channel audio customers accustomed to the high quality sound this leading Swedish company has provided over the decades.

Check out Primare's AV components here
February 9th 2017 - Superb compact components from Simaudio
Simaudio's Moon Neo 230HAD Headphone Amplfier/Dac with Preamp continues to get two thumbs up in media reviews and is enjoying strong sales. Read the reviews and awards here.
Two new components - streamer and phonostage - have just been added to the compact range.
Simaudio's new MiND streamer significantly raises performance over the highly regarded 180 MiND streamer adding Bluetooth, remote control and high spec internal power supply. Streaming services include TIDAL, Deezer, Qobuz, VTuner and Tunein. TIDAL does indeed deliver CD quality sound with MiND streaming and even radio stations streaming in low bit rates are quite listenable.
A low-noise power supply and other component upgrades have improved the sound of the new 310LP phono stage improving fidelity across all frequencies - deeper bass, more open mid-range and airy treble - all over a blacker background.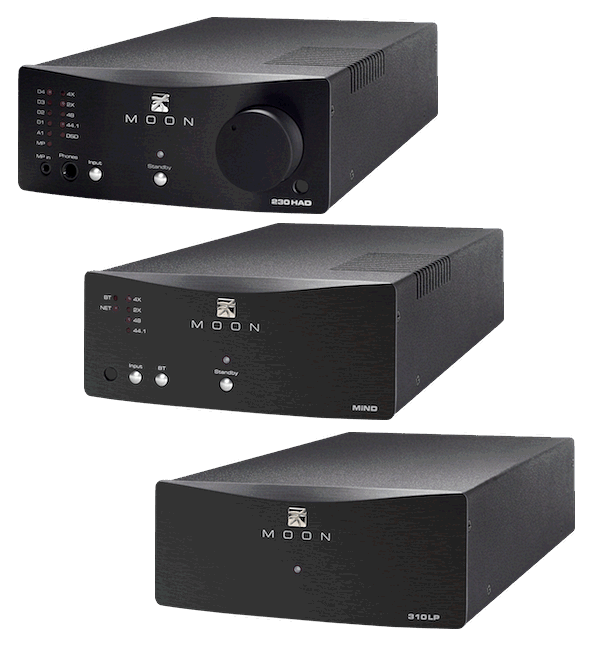 Check out the Moon by Simuaudio Neo range here
November 11th 2016 - HiFi to compliment your home
Looking for something better than the usual catalog speaker stands? Well-designed stands will set off your speakers and let them blend in with your decor. kemela is pleased to offer superbly fabricated stands from custom design. Many unique and eye-catching designs are available in a variety of finishes and heights with engineering features that improve the sound of your loudspeakers by absorbing cabinet resonance.
Custom stands especially made for kemela customer:
October 26th 2016 - Wireworld's CAT8 ethernet cable
Four reasons this is an essential cable for ethernet streaming source components:
Metal plug with durable metal retainer
Noticeable sound improvement
Very fair price for sound improvement
Metal retainer - no more broken plastic prongs! (we all have those)
Wireworld can be justifiably proud of their ground breaking "Tite Shield"™ technology (patent pending) which meets the requirements for the next generation of 40 Giga bits per second transmission speeds. Ethernet data transmission is more robust than USB (which limits cable lengths to 5m) but the cross-talk effect between conductors, which needed to be solved to achieve such high data rates, also affects data rates used in audio streaming. By eliminating the timing errors that introduce "skew", Wireworld's Starlight® Category 8 ethernet cable will enable even modest Streamers to better resolve the subtle sonic information that our ears use for the perception of separation and spatial details in a fully resolved sound stage. Highly recommended. $210 for 1m length.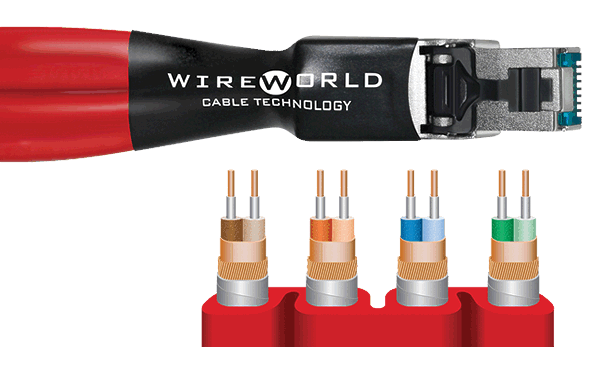 October 15th 2016 - LS50 Wireless
To celebrate 55 years KEF announces the imminent arrival of the LS50 Wireless speaker. A sophisticated design it combines 30 watt class A/B amplification driving the tweeter and 200 watt class D amplification driving the bass sections of the UniQ coaxial driver, four 24bit/192kHz DACs, switched mode power supplies and Digital Signal Processing (DSP) to preserve signal waveform and allow for loudpseaker positioning adjustment. The highly versatile selection of inputs - bluetooth, wireless, analog RCA, Toslink and asynchronous USB - means there's no problem getting music into these loudspeakers. There's a nifty control app and a subwoofer output for extra bass extension. The choice of three striking colors works suprisingly well with a number of decors. I have been expecting this development for some time but for only $2,200 KEF have surpassed my expectations for this type of product, and just like the LS50 continues to do, will set a very high bar for others to follow. Taking orders now - initial batch will sell through quickly. More details soon.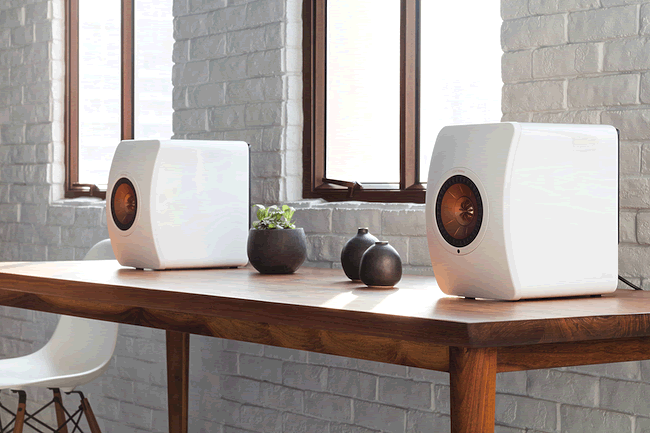 September 20th 2016 - All-in-One to compete with separates?
Simaudio's Neo ACE all-in-one unit is an integrated amplifier with built in DAC, streamer and phono stage. There is also a headphone socket. There is no shortage of 5-star reviews which include comments like "..a sublime performer", "..the MiND controller app works like a dream", "its fair to say we were rather taken by the Moon ACE", , "..a seriously accomplished all-in-one system and one that comes highly recommended" , "..something of a game changer for audio..gets our highest recommendation". Noticeably absent from the reviews were any cons/downsides. Moon's experienced design team have come up with another leading product. Book your audition now - they are in high demand. More details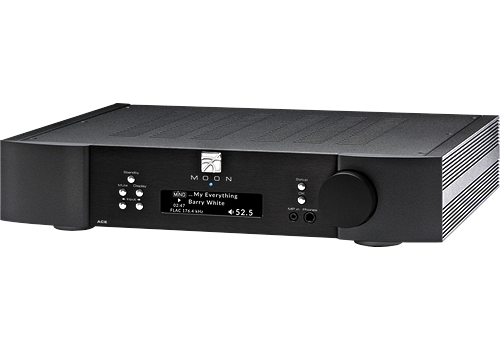 May 25th 2016 - What's your style?
KEF 900s in gloss white rock in this kemela customer's Atlanta loft.
Investing in a top performance pair of speakers will enhance your TV viewing and music enjoyment and is a perfect solution for young professionals on the move where multi-channel systems are less practical or too expensive. There are speakers to compliment all styles of decor and to set the mood for many different kinds of social activities.

Ending soon is KEF's Memorial day home theater package specials for those ready for a highly-rated multi-channel system.
May 12th 2016 - Lower Prices for Primare
By working more closely with Primare of Sweden, the new distributors have made significant price reductions particularly on the reference level 60 series. More details

April 28th 2016 - Melco N1ZH
Melco launches higher performance 6TB music library/server to follow on from the highly sucessful N1A model. More details

April 2nd 2016 - Moon by Simaudio
kemela is pleased to now represent highly respected Canadian company Simaudio in Georgia. Simaudio has an exceptionally well thought-out range of electronics and has embraced streaming service technology such as Tidal. Moon by Simaudio

February 2nd 2016 - Cyrus Phono Signature
When a small company like Cyrus Audio invests precious time and resources into developing a new high performance phono stage, can there be any doubt that the resurgence in vinyl records has some staying power? Unique features include separate configurable input settings for 4 turntables using remote control that not only makes setting up a new cartridge very easy but also allows for some fine tonal adjustment for the vinyl records that need it. More

FCC approved US voltage version available now $2,299.