A

VID

HIFI

turntables, tonearms, cartridges and electronics embody thoroughly researched engineering and the very best quality materials.
New for 2023 -

A

VID

HIFI's

tonearms and Accent Integrated Amp !!
After many years of work, AVIDHIFI has finally released two of their long-awaited tonearms.
Conrad Mass set the bar very high for these and in the end what mattered was not intriguing engineering or curious design, but simplicity and the very highest precision manufacturing that AVIDHIFI is know for. AVIDHIFI's philosophy of energy management and ground up analysis of requirements has again been found to result in the highest possible sound quality. Small-scale precision manufacturing of parts in-house combined with hand-built attention to detail brings to market consistent and reproducible products at prices that more people can enjoy.

The new affordable Accent 70 watt integrated amplifier with built in phonostage is the perfect gateway into a vinyl based AVIDHIFI system. It's generous 617 VA transformer - far larger than typically found in integrated amps at this price level - results in un-compromised dynamics.
Currently we have on demonstration AVIDHIFI's hard to locate Integra and Sigsum integrated amplifiers, with the Ingenium PNP, Diva II SP, Sequel SP and Acutus Classic turntables and Pulsare II phono stage.
Pure analog Integra and Sigsum integrated amplifiers each feature AVIDHIFI's a built-in high quality phono stage. Sonic performance is characterized by robust and tuneful bass, highly informative low level details, open natural midrange, and a smooth shimmering perfectly judged top end. Dynamics are natural and the overall presentation is relaxed to enjoy during long listening sessions. These integrated amps are uncommon but hearing them at kemela is worth the effort as they are excellent and the price to performance ratio is actually quite high.
Looking for a solidly built, well-engineered, great sounding turntable rather than a fashion statement; with the flexibility to accommodate many leading tonearms (and cartridges)? Then AVIDHIFI should be on your shortlist.
AVIDHIFI's facility near Huntingdon in the UK is equipped with large CNC milling, turning, and sophisticated PCB assembly machines operated by highly experienced personnel producing highest quality steel, brass, aluminum, Delrin and Nylon components not just for their own use, but also for other audio and non-audio related companies recognizing manufacturing as one of AVIDHIFI's core competencies. Making just about everything in house, AVIDHIFI can afford to be generous with materials in their products - such as the impressive inverted bearing used in all of the turntables - a far cry from common standard bearings.
AVIDHIFI believes excellent sound from vinyl records depends on a turntable providing the solid foundation needed for optimal operation of the tonearm, both of which are essential for high end cartridges to realize their full potential.
Managing movement and vibration within a turntable generated from internal and external sources, and using larger high torque motors to control platter rotation, are key philosophies addressed in AVIDHIFI's aesthetically pleasing turntables. Extensive research into material properties and fundamental underlying engineering principles goes into the designs. Many others may look good, but fail to address the underlying requirements for seriously good sound reproduction - particularly bass. Installing an expensive cartridge in an elaborate tonearm has little influence on, and will not mask, unwanted sonic colorations and instabilities of basic wooden/plastic based plinths and other turntable structures.
Tonearms from the leading manufacturers can be mounted on all AVIDHIFI metal turntables and upgrade paths are available for many of them. This was an important criteria in kemela's decision to bring the line on board - many audio enthusiasts appreciate the performance benefits gained from a solid platform that can be further improved as experience is gained and funds become available. A well-made turntable will give many years - if not a lifetime - of pleasure, and it won't become obsolete. Dust covers are also available!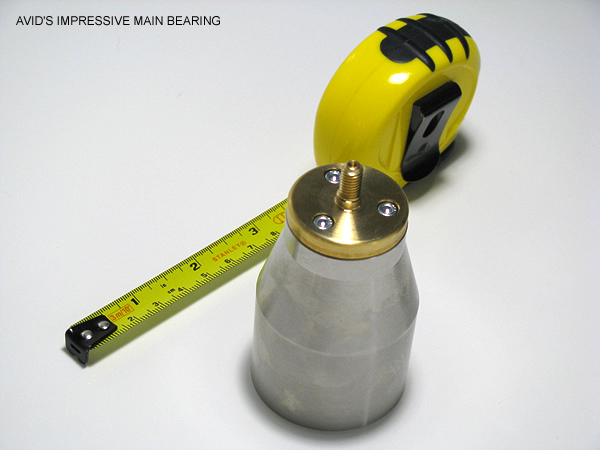 AVIDHIFI also make excellent phono stages with the same quality and the attention to detail results in superlative performance that compliments and reveals the sonic achievement of their tables. Compared to the best plug and play offerings, AVIDHIFI turntables are engineered one step further that you are sure to appreciate.
Distributed globally, AVIDHIFI turntables look the part and deliver the sound, are highly sought-after, get great reviews, and worth investing in for the long haul especially if you listen to a lot of vinyl. We are delighted to be a dealer.