AVID turntables and electronics embody thoroughly researched engineering and the very best quality materials.

New for 2021 - AVID's Integra and Sigsum integrated amps on demo !
All analog Integra and Sigsum integrated amps feature AVID's high quality phonostages. Sonic performance is characterized by robust and tuneful bass, highly informative low level details, open natural midrange, and a smooth shimmering perfectly judged top end. Dynamics are natural and the overall presentation is relaxed to enjoy long listening sessions. These integrated amps are hard to find but worth the effort as they are excellent and price to performance ratio is high.
Looking for a solidly built, well-engineered, great sounding turntable rather than a fashion statement; with the flexibility to accommodate many leading tonearms (and cartridges)? Then Avid should be on your shortlist.
Avid's facility near Huntingdon in the UK is equipped with large CNC milling, turning, and sophisticated PCB assembly machines operated by highly experienced personnel producing highest quality steel, brass, aluminum, Delrin and Nylon components not just for their own use, but also for other audio and non-audio related companies recognizing manufacturing as one of Avid's core competencies. Making just about everything in house, Avid can afford to be generous with materials in their products - such as the impressive inverted bearing used in all of the turntables - a far cry from common standard bearings.
Avid believes excellent sound from vinyl records depends on a turntable providing the solid foundation needed for optimal operation of the tonearm, both of which are essential for high end cartridges to realize their full potential.
Managing movement and vibration within a turntable generated from internal and external sources, and using larger high torque motors to control platter rotation, are key philosophies addressed in Avid's aesthetically pleasing turntables. Extensive research into material properties and fundamental underlying engineering principles goes into the designs. Many others may look good, but fail to address the underlying requirements for seriously good sound reproduction - particularly bass. Installing an expensive cartridge in an elaborate tonearm has little influence on, and will not mask, unwanted sonic colorations and instabilities of basic wooden/plastic based plinths and other turntable structures.
Tonearms from the leading manufacturers can be mounted on all Avid metal turntables and upgrade paths are available for many of them. This was an important criteria in kemela's decision to bring the line on board - many audio enthusiasts appreciate the performance benefits gained from a solid platform that can be further improved as experience is gained and funds become available. A well-made turntable will give many years - if not a lifetime - of pleasure, and it won't become obsolete. Dust covers are also available!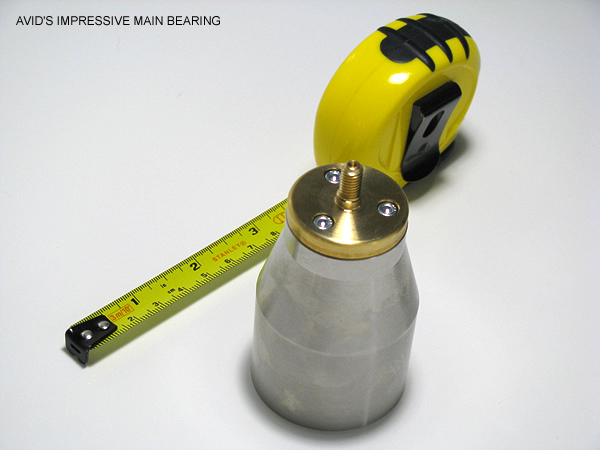 Avid also makes excellent phono stages with the same quality and superlative performance to compliment and reveal the sonic superiority of their tables. Compared to the best plug and play offerings, Avid turntables are engineered one step further that you are sure to appreciate.
Distributed globally, Avid turntables look the part and deliver the sound, are highly sought-after, get great reviews, and worth investing in for the long haul especially if you listen to a lot of vinyl.
Currently we demonstrate the Ingenium and the Diva II SP equipped with the legendary SME 309 tonearm. Including Avid, kemela now has seven turntables from four different manufacturers ready for audition.